Our Story
When Dereck (son) and Lana (mom) started selling handmade ice cream sandwiches from a little pushcart at the Des Moines Farmer's Market, they ran out before they knew it: customers couldn't keep their hands off the sweet treats. From a small start to a rapid rise, we now spread the love all across the country. Using our 108-year-old Great-Grandma Thelma's original snickerdoodle recipe, we have grown leaps and bounds to serve hundreds of stores. And customers still can't get enough.
Thelma's uses a grassroots approach to build popularity the old-fashioned way – we hustle, introduce treats to taste buds, and let the "yums" do the talking. We've shared our delicious handmade treats at festivals, weddings, and unique promotional events. Fans love that each bite is a fun, sweet treat, jam-packed with goodness – just like a trip to grandma's house.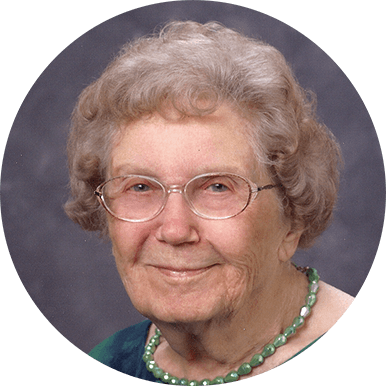 Meet Thelma
Born and raised on the family farm near Monroe, Iowa, Great-Grandma Thelma loved playing the piano and baking for her family. She was famous for her snickerdoodle cookies, and we use a variation of her original recipe to this day. There's still love in every bite.
August 13, 1904 – June 19, 2013
It All Started from Scratch
We had a thought that matches our out-of-the-box approach to cookie-making: what if the treats came hot right out of the oven? That's when we cooked up Thelma's signature oven box. Infused with whimsy and warm spirit, our patented box became a viral sensation that won Thelma's international recognition.